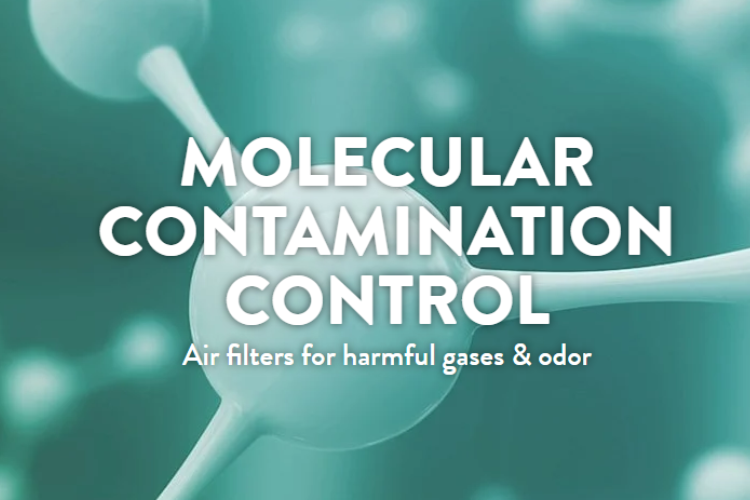 Camfil Canada Educates on Its Ground-breaking Molecular Contamination Control Division to Enhance Global Air Quality
This Canadian initiative for plant managers and site administrators aims to deliver advanced molecular filtration solutions to a broader range of industries.
Camfil, a global leader in the air filtration industry, has announced a strategic education program for plant managers and site administrators for its Molecular Contamination Control (MCC) division. This Canadian initiative for plant managers and site administrators aims to deliver advanced molecular filtration solutions to a broader range of industries, improving air quality in various settings including industrial applications, cleanrooms, large installations, and more.
The MCC division is renowned for its expertise in controlling harmful gaseous chemicals that can be present both outdoors and indoors. These include sulfur dioxide, hydrogen sulfide, nitrogen dioxide, ozone, kerosene, formaldehyde, ammonia, volatile organic compounds (VOC), benzene, isocyanates, siloxanes, and others. Molecular filtration is crucial for protecting people, processes, and machinery from harmful and corrosive chemicals, and for removing unpleasant odours from the air.
Camfil's MCC division offers solutions in the following main areas:
Corrosion Control: Protecting sensitive electrical process control systems from acidic gases in industries such as petrochemical, pulp and paper, metal refining, printed circuit board manufacturing, data centres, and wastewater treatment facilities. Additional solutions are available for preserving artifacts in museums and storage facilities.

Microelectronics: Enhancing yield for semiconductor wafer manufacturing, flat panel displays, hard disk drives, and equipment. The division ensures protection from outdoor and process chemicals present at trace levels in the air.

Indoor Air Quality: Safeguarding people in indoor settings like airports, offices, hospitals, or laboratories from harmful air contaminants.

Exhaust: Protecting people and the environment from odours and toxins emitted in exhaust air streams from industrial facilities.
In addition to these areas, Camfil is a world leader in molecular filtration for nuclear facilities and special applications requiring safe change housings.
Camfil's products are versatile, robust, and efficient, designed and tested with chemicals relevant to each application. Camfil's unique ISO 10121 molecular test rigs for full filter sizes and lifetime calculation and design software demonstrate over 55 years of experience in the field and ensure proper dimensioning and guaranteed results. Their corrosion control product range is supported by a comprehensive range of filters, sales tools, and site services, including UL-certified activated alumina adsorbents and plastic modules.
In the past 20 years, Camfil has revolutionized molecular contamination control in microelectronic facilities with the introduction of GigaPleat™, the cleanest product on the market designed for cleanroom applications where activated carbon particle emissions and outgassing cannot be tolerated.
Overall, this strategic expansion marks Camfil's commitment to improving air quality on a global scale and demonstrates an innovative approach to addressing the complex challenges of molecular contamination control.
For further information, please visit www.camfil.com.
About Camfil: Camfil is a world leader in the development and production of air filters and clean air solutions. The company is also one of the most global air filtration specialists in the world with 26 production units and R&D centers in four countries in the Americas, Europe, South East Asia, and the Asia-Pacific region.
Media Contact
Phillip Ilijevski
Camfil Canada Inc.
T: 437-929-1161
https://www.camfil.com/en-ca/about-us/about-camfil/business-areas/molecular-contamination-control