Camfil - Canada
MEDIA ROOM BY STORY.KISSPR.COM
Stories:
News - Press Releases - Blogs
Indoor air quality has come to the forefront of public attention in recent years. Canada has several organizations to certify and audit buildings for various purposes, including ensuring good air quality for commercial buildings. In a new article, air quality experts from Camfil Canada explain three of these organizations and their standards: BOMA, LEED, and WELL. "The best way to ensure qua...
September 12
The Canadian Government tells us that Canadians spend 90% of their time indoors, improving indoor air quality of public buildings is an important consideration. Unfortunately, poor indoor air quality is a common problem in government workplaces and public buildings. Public buildings include; recreational facilities such as hockey rinks, schools, libraries, government offices, etc. These build...
September 07
These days you often hear the word sustainability in newscasts, around the web, or in corporate emails. It is a term that's becoming more and more important as the environment takes centre stage, with talk in Canada and around the world about becoming more sustainable and environmentally friendly. We have fewer and fewer resources available for use on our small planet and we now have the daun...
August 05
There are many questions to be asked when it comes to air filtration systems and air filters and their impact on energy consumption. Today, as energy is becoming more expensive, and climate change has become the dominant issue facing us, energy savings is becoming more and more important as we move further into the 21st Century. This article will focus on how you can save energy by improving ...
August 04
Why Do Canadian Buildings and Offices Need High-Efficiency Air Filters?
August 04
Although 53% of Canadians believe that indoor air is as polluted as outdoor air, it can actually be as much as fifty times more polluted than outdoor air. Considering we spend as much as ninety percent of our time indoors, with many individuals spending sixty hours or more in our offices per week, the quality of the air we breathe is concerning. Over the last few years, awareness of the dan...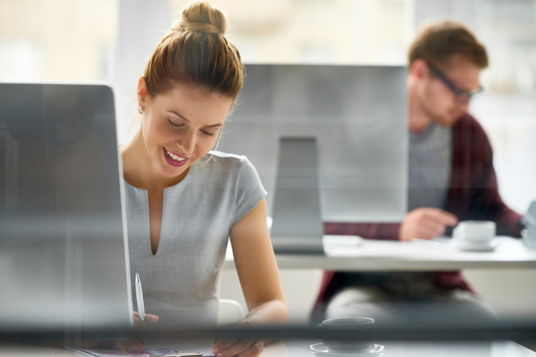 August 04
Why Do Canadian Buildings and Offices Need High-Efficiency Air Filters?

July 17
Over the past several years, air filtration has undeniably become a public health priority. Though medical and air quality experts have been stressing the importance of breathing clean air for decades or longer, concerns about air quality among the general public have risen in response to the COVID-19 pandemic. Because the pathogen that causes the COVID-19 disease is spread via respiratory ...
July 04
By Phillip Ilijevski and Joe Brennan MERV Air filter testing may not be top of mind for most people in Canada, but air filtration plays a major impact in building livability, comfort, and quality of life for occupants and visitors. Most people are likely not aware of the impact that the wrong filter can have on indoor air quality. The information in this article is key for any industry con...
June 10
Camfil Commercial Air Filters Canada Creates Web Resources on What Causes Poor Indoor Air Quality (IAQ) In Commercial Facilities?  Indoor air pollution can cause the same adverse health effects as outdoor air pollution, as well as increased sickness and decreased productivity among workers. To help commercial facility managers in Canada understand the real science behind this, Canadian air f...