Camfil - Canada
MEDIA ROOM BY STORY.KISSPR.COM
Stories:
News - Press Releases - Blogs
Using an efficient, well-functioning air filtration system can help reduce energy consumption in your building. However, how do you get there? This short article will look at a few ways to save energy with your HVAC system. HVAC systems become less efficient and more likely to fail as they age. Replacing an old HVAC system with a new, more energy-efficient model can help you save money on e...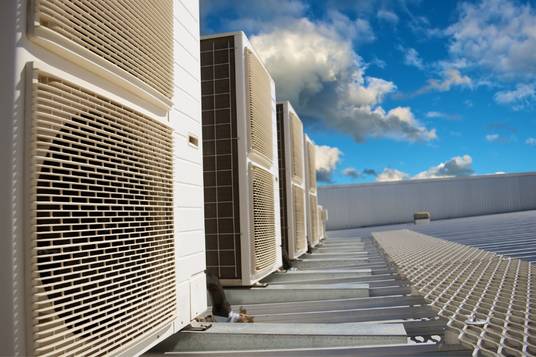 February 27
One way to reduce waste is using a smaller air filter that can be compacted before disposal. It is also critical to use air filters designed to last longer. Depending on the application, the Durafil® ES air filter can last up to five years—less frequent replacement of the final filter results in significantly less waste. As a result, you contribute less to landfills. The Hi-Flo® ES, which do...
February 22
Choosing the right air filtration system is one of the most effective ways to reduce overall energy consumption in your building. The most crucial aspect of saving energy with air filters is to select a high-quality, high-efficiency air filter with the lowest average pressure drop. The most energy will be saved by combining efficient air filters, single-stage or multi-stage, achieving the low...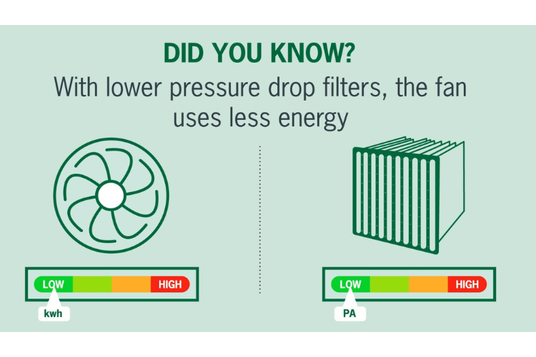 January 27
Indoor air quality is a critical concern for Canada's schools, colleges, and universities. With so many students and staff spending most of their time indoors, ensuring that the air they breathe is clean and healthy is essential. Unfortunately, many educational institutions struggle with poor indoor air quality, leading to various health problems, including allergies, asthma, and even cancer....
January 26
Dangers of Poor Air Quality in the Workplace Report by Camfil Air ...
January 26
Health is greatly influenced by what people put in their bodies. Most are concerned about the effects of eating poorly, yet they can inadvertently breathe air pollutants daily at work. "It's no secret to health officials and property managers that indoor air quality is often poor. Whether it's because of office buildings with poor ventilation, or offices with carpets and furniture that trap ...
January 22
With energy costs at an all-time high in recent years, it is more important than ever for building owners, property managers, and facilities managers to find ways to reduce energy costs. In buildings, air filtration systems are responsible for a significant amount of energy consumption. This is especially true if your HVAC system is not operating efficiently. One of the best ways to reduce en...
January 13
The article discusses guidelines for air filtration for Canadian property managers and facilities managers provided by the Building Owners and Managers Association (BOMA).  BOMA has a framework for best practices called BOMA BEST Sustainable Buildings 3.0, which includes a points system for property managers, facilities managers, and building owners to gauge their efforts to ensure proper ai...
December 25, 2022
Energy savings and sustainability are more important than ever today. We have the option of driving electric or hybrid electric cars or shopping local and using renewable sources of energy such as wind and solar power. A great way to save energy AND save money is to get a better air filter. By doing so, you can lower your energy bills, receive incentives, lower your carbon footprint, and be s...
December 24, 2022
Toronto Air Filtration Expert Berni Baier from Camfil Canada ...