Camfil - Canada
MEDIA ROOM BY STORY.KISSPR.COM
Stories:
News - Press Releases - Blogs
To remove gaseous contamination, molecular air filters require particular varieties of media. In this blog post Segment Leader for Molecular Contamination Control, Victor Rengel describes gaseous contamination, outlines the different molecular media types, and highlights molecular filter media that is new to the market. Molecular media is the root of all successful molecular filtration solut...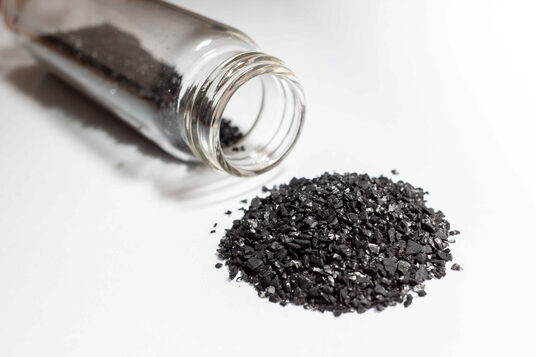 November 04, 2021
Summary: In this post, Canadian air filtration experts from Camfil Canada break down the risk of inhaling virus and bacteria particles, review antiviral and antimicrobial filters on the market, and examine the true effectiveness of these filters in capturing and/or neutralizing viruses and bacteria. What Are Antiviral/Antimicrobial Air Filters? In light of the COVID-19 pandemic, there ha...
November 02, 2021
In this post air filtration Segment Leader for Molecular Contamination Control, Victor Rengel describes corrosion, explains which processes and artefacts are most susceptible to corrosion, and shares how to prevent corrosion in Canada. Most Canadians have flown in a commercial airplane, seen a natural monument, visited a museum, or accessed a file on a work computer via the help of a data ...
October 25, 2021
Toronto, Ontario — As the summer travel season draws to an end, many Canadians are squeezing in one final vacation. Furthermore, those returning to the office may be required to travel for work-related events for the first time since March 2020. With the persisting threat of COVID-19 around the world, the idea of traveling may be intimidating. From busy airport terminals to staying in hotels...
October 22, 2021
"Biogas is gaining significance globally as recycled organic waste replaces non-sustainable fossil fuel sources of energy production. When organic waste is digested in an anaerobic process, the resulting methane – the fuel for energy production – can be heavily contaminated with unwanted substances that can cause corrosion or abrasion. Molecular filtration protects the membranes that clean yo...
October 17, 2021
Toronto, Ontario — With Canadian children returning to school for the first time in a year and a half, it is crucial to protect their health. The airborne threat of COVID-19 has brought indoor air quality into the spotlight of public attention, but indoor pollution poses multiple health threats to developing lungs. In a new article by Camfil, leading air filtration experts explain the risks...
October 17, 2021
A GUIDE TO AIR QUALITY FOR COMMERCIAL BUILDINGS IN CANADA AMID COVID-19. RESOURCE BY CAMFIL, CA The concept of "going to work" has shifted entirely since the beginning of the COVID-19 pandemic that first had a major impact on the workplace in March 2020. A number of businesspeople have traded their cubicles and the watercooler for the dining room table and water from the kitchen tap. In fac...
October 08, 2021
In this blog post Canadian air filtration experts from Camfil Toronto present information on mould growth in commercial buildings, explore the health impacts of mould spore inhalation, and offer ways to safely and effectively rid areas of mould. Health Canada considers indoor mould growth to be a significant health hazard. Mould refers to fungus that grows in multicellular filaments, and the...
October 07, 2021
Segment Leader for Property and Facility Management, Jon Holmes, shares his recommendations, breaks down total cost of ownership (TCO), and delivers top tips on air filtration for Canadian building managers. There are over 482,000 commercial and institutional buildings in Canada, with Ontario accounting for 35% of buildings and consuming the highest share of energy1. On a global scale, bui...
September 26, 2021
Across Canada, children will finally be sitting in classrooms again as of this week, with the 2021-2022 school year commencing in person. But, as any parent or teacher knows, illnesses spread through schools rapidly, and COVID-19 vaccinations for children under twelve are still in the clinical trial phase. In a new resource, air filtration experts explain how the use of air purifiers in cla...