Camfil - Canada
MEDIA ROOM BY STORY.KISSPR.COM
Stories:
News - Press Releases - Blogs
Indoor Air Quality In Schools — What Should We Be Doing to Protect Our Childrens' Lungs? Adequate ventilation and air filtration has been an instrumental part of public efforts to reduce COVID-19 infection rates. However, improving air quality is essential for improving overall public health, even in the presence of dangerous viral or other pathogens. As some jurisdictions consider reopenin...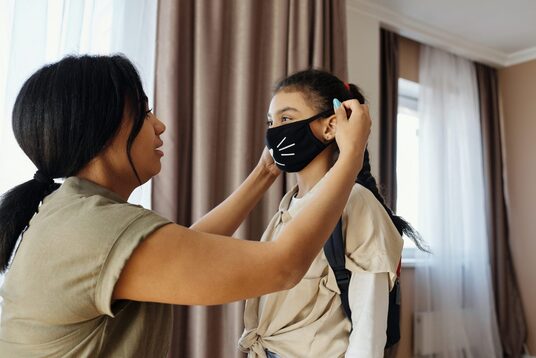 March 19, 2022
The Most Common Diseases and Health Conditions Caused by Air Pollution And What We Can Do About It Air pollution is a serious threat to public health, but not only because of its impact on the environment in which we live. When you breathe heavily polluted air, you might notice the immediate effects: watering or burning eyes, an itchy nose and throat, coughing and sneezing, maybe even dizzin...
February 15, 2022
In this blog post our Segment Leader for Life Science, Josh Guthrie, highlights the uses of psilocybin (a natural psychedelic prodrug compound), the integration of psilocybin research facilities into Canada, as well as the need for adequate air filtration in these facilities. Since the legalization of medical marijuana in Canada, there have been an increasing number of questions regarding th...
December 10, 2021
In this post Camfil Segment Leader for Food and Beverage, Jordan Bettencourt, discusses meat processing and corresponding risks during production, as well as the importance of air quality in establishing a hygienic atmosphere. In light of the COVID-19 pandemic, commercial building and office managers have increased their focus on improving indoor air quality (IAQ) to prevent the transmission...
December 08, 2021
Camfil Canada Air Filters Company - -- The chemical process of corrosion occurs when materials interact with their surrounding environments, causing materials to slowly deteriorate over time. The most common form of corrosion is atmospheric corrosion, which is the corrosion that occurs when materials are exposed to air. Although corrosion is usually associated with metals and metal alloys (su...
December 03, 2021
In this article Camfil Food and Beverage Segment Leader Jordan Bettencourt, shares his insight on the confectionery manufacturing industry, highlights pain points in candy production, and offers strategies for mitigating various challenges. Confectionery manufacturing, or the production of sugary treats, is a profitable sector in the food and beverage industry. In 2020, the global market si...
December 01, 2021
Jon Holmes, our Segment Leader for Property/Facility Management, shares his expertise on air filtration guidelines for commercial buildings and offers tips that facility managers can use to earn recognition from BOMA Canada. The resource is comprised of detailed answers to the following commercial air filtration settings.  How Does COVID-19 Spread in Office Buildings? How Can Virus Sprea...
November 30, 2021
Canadian Air Filtration Expert, Jon Holmes, Shares Air Filtration Recommendations For Property & Facility Management in Canada In this web resource, Camfil Canada Segment Leader for Property and Facility Management, Jon Holmes, shares his recommendations, breaks down the total cost of ownership (TCO) of an air filtration product, and delivers top tips on air filtration for Canadian buil...
November 30, 2021
Man-made VOCs can result in chronic health effects when emitted into the air. In Canada, concentrations of most VOCs are up to ten times higher indoors than outdoors, so knowing how to reduce indoor exposure to VOCs is important for human health. Health Canada classifies VOCs as organic compounds or chemicals that have a low boiling point that ranges roughly from 50 - 250 degrees celsius3. T...
November 28, 2021
Camfil Canada's Air Quality Experts Launch New Resource on Preventing VOC Health Damage Toronto, Ontario — According to Health Canada, volatile organic compounds (VOCs) are compounds with a low boiling point (between 50 and 250 degrees celsius), meaning that they vapourize relatively easily. While VOCs can be naturally occurring and essential for natural processes such as contamination, man...