Camfil - Canada
MEDIA ROOM BY STORY.KISSPR.COM
Stories:
News - Press Releases - Blogs
In this post our Segment Leader for Property/Facility Management, Jon Holmes, shares his expertise on air filtration guidelines for commercial buildings and offers tips that facility managers can use to earn recognition from BOMA Canada. The concept of "going to work" has shifted entirely since the beginning of the COVID-19 pandemic that first had a major impact on the workplace in March 202...
November 18, 2021
In this news air filtration experts break down the cannabis cultivation process, address key concerns for cannabis producers, and provide tips for protecting cannabis plants and ensuring employee safety. On October 17th, 2018, Canada legalized cannabis production and consumption for those over the age of 181. Since its legalization, the once taboo image of cannabis has shifted to one that is...
November 12, 2021
In this blog post Segment Leader for Molecular Contamination Control, Victor Rengel, describes volatile organic compounds (VOCs), summarizes the impacts on the health of Canadians, and shares steps to reduce exposure. Pesticides, disinfectants, and cosmetics are all products that are commonplace either at home or at work. These products all release organic compounds when used, and to some de...
November 12, 2021
The chemical process of corrosion occurs when materials interact with their surrounding environments, causing materials to slowly deteriorate over time. The most common form of corrosion is atmospheric corrosion, which is the corrosion that occurs when materials are exposed to air. Although corrosion is usually associated with metals and metal alloys (such as iron, steel, copper, and aluminum...
November 05, 2021
To remove gaseous contamination, molecular air filters require particular varieties of media. In this blog post Segment Leader for Molecular Contamination Control, Victor Rengel describes gaseous contamination, outlines the different molecular media types, and highlights molecular filter media that is new to the market. Molecular media is the root of all successful molecular filtration solut...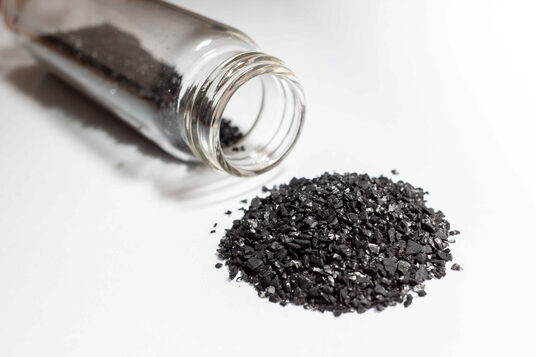 November 04, 2021
Summary: In this post, Canadian air filtration experts from Camfil Canada break down the risk of inhaling virus and bacteria particles, review antiviral and antimicrobial filters on the market, and examine the true effectiveness of these filters in capturing and/or neutralizing viruses and bacteria. What Are Antiviral/Antimicrobial Air Filters? In light of the COVID-19 pandemic, there ha...
November 02, 2021
In this post air filtration Segment Leader for Molecular Contamination Control, Victor Rengel describes corrosion, explains which processes and artefacts are most susceptible to corrosion, and shares how to prevent corrosion in Canada. Most Canadians have flown in a commercial airplane, seen a natural monument, visited a museum, or accessed a file on a work computer via the help of a data ...
October 25, 2021
Toronto, Ontario — As the summer travel season draws to an end, many Canadians are squeezing in one final vacation. Furthermore, those returning to the office may be required to travel for work-related events for the first time since March 2020. With the persisting threat of COVID-19 around the world, the idea of traveling may be intimidating. From busy airport terminals to staying in hotels...
October 22, 2021
"Biogas is gaining significance globally as recycled organic waste replaces non-sustainable fossil fuel sources of energy production. When organic waste is digested in an anaerobic process, the resulting methane – the fuel for energy production – can be heavily contaminated with unwanted substances that can cause corrosion or abrasion. Molecular filtration protects the membranes that clean yo...
October 17, 2021
Toronto, Ontario — With Canadian children returning to school for the first time in a year and a half, it is crucial to protect their health. The airborne threat of COVID-19 has brought indoor air quality into the spotlight of public attention, but indoor pollution poses multiple health threats to developing lungs. In a new article by Camfil, leading air filtration experts explain the risks...